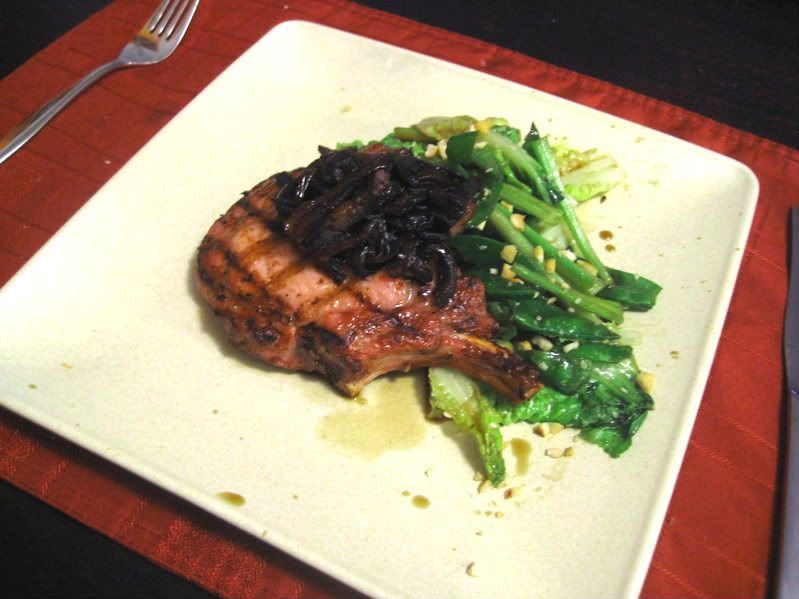 I created a new dish tonight that i was pretty stoked with, the pork had a wonderful zesty flavour, slightly salty meat, combined with the sweet yet still savoury jam literally gave me goose bumps, then letting your pallet be refreshed by the sharp, crisp green salad, lots of crunchy fresh vegetables, followed up by the delicious juicy tender pork again. I cant wait to remake this one!
I made up a rub for the pork in my Jamie Oliver Food Smasher, for the rub i used;
half a teaspoon of black peppercorns
one teaspoon of coriander seed
teaspoon of salt
one white section of a spring onion (chopped)
a thumb of ginger root (peeled/sliced)
one small red chili (de-seeded/chopped up)
Smash the dry ingredients first into a powder, you could use a mortar and pestle, then add the ginger, spring onion and chili, smash it all into a paste and rub evenly all over the pork and set aside.
For the salad in the picture, you could do any type of fresh garden salad, i made a Chinese style salad.
Baby Cos hearts
Celery (julienned)
Snow peas (sliced)
spring onion, peeled and sliced
crushed cashews
sesame seeds
I dressed it with some sesame oil and Ketjap Manis
.
For the jam, julienne one peeled, cored granny smith apple, and half a red onion. In a pan with about half a cup of balsamic vinegar and a tablespoon of brown sugar, simmer until there is no fluid left, then place in a preheated oven on low heat so the apple continues to soften. This really made the dish.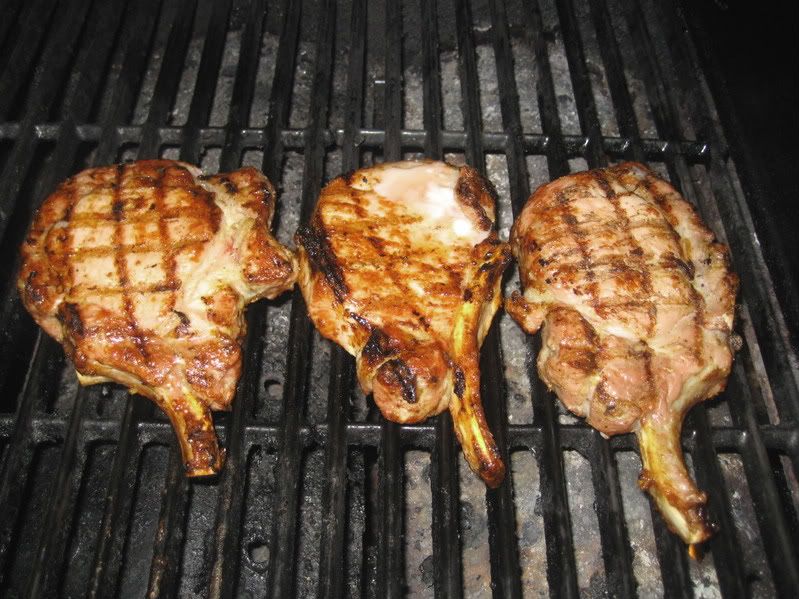 When BBQing the pork, i use the grill on high, you want to leave about 7 or so minutes each side then turn off the heat and close the hood while you prepare the plates with the salad and get the table set, this will help to rest the meat, ensure its cooked through and let the proteins settle and relax, i find it makes the meat more tender.
Enjoy!!