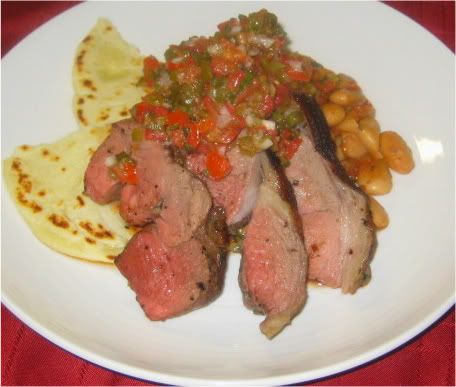 I was recently given a copy of "Jamie's America", having watched a couple of the episodes on TV, i was stoked to receive this gift as it also represented the passion for food that i obviously reflect on others, so i was pretty chuffed.
The book is awesome, Jamie Oliver has his critics, but i cant fault him in this instance and readers of my blog will know that i am quite a fan, so take my praise with a grain of salt (and some cracked black pepper).
Apart from the wonderful flavours that Jamie describes and imagines, I think it is also his food fundamentals and strict principals that is the main appeal to me. He manages to display a great respect for all the produce he uses and this is regimented in the book by asserting the importance of using the best quality animals, as this is a direct reflection on the treatment of the Pig, Cow or Chicken during its farming stages. Also the manner in which he articulates his love of fresh unpackaged ingredients is instantly absorbed by the reader and encourages the budding home cook to venture out and source the best freshest and healthiest options.
In a time where there are so many different weight loss diets, nothing is as important as providing your body with a wide range of fresh un-adulterated produce. Jamie has the gift of engaging his readers to garner as much enjoyment from hunting out and gathering the best ingredients, as actually cooking and eating it. And I believe this to be the heart and soul of good cooking.
So, to the food, i took one look at some of the Navajo Churro lamb recipes and had to do this.
The lamb was dripping with the flavours of the marinade and the fat is instantly cut through by the sharp zangy salsa of jalapenos and oven roasted bulls horn peppers. I served it up with a side of butter beans that I fried in some fresh cut tomato, red wine vinegar and the juices from the lamb, let the beans tenderise in the oven with the lamb resting on top, as suggested in the book, i accompanied it with some Navajo flatbreads which like a piece of Naan, mopped up the plate pretty damned well.
If you are of the thinking that American food is big, fatty and sugar coated, then you are surely wrong, the massive diversity of the landscape allows for a huge range of different takes on classic peasant ingredients, which is my favourite manner of cooking. Enjoy.
PS. Thanks Jamie.